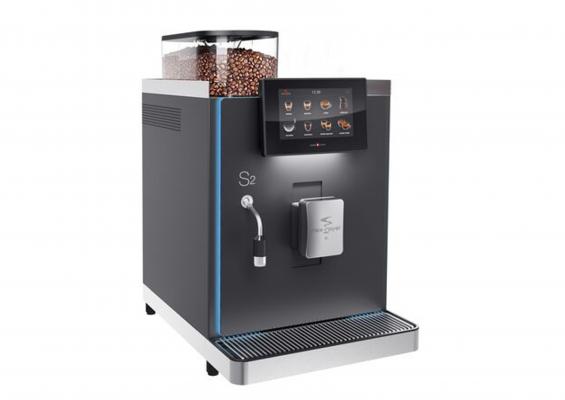 The S2 is designed for busy food service sites and is rated to 300 cups per day.  The newly developed brewing unit features up to 16 grams capacity ensuring optimal extraction whether a single or double shot.
There are two ways to produce dense micro milk foam from the S2, either from a touch of a button directly from the machine or by using the power steam wand, which heats and texturizes the milk in the pitcher automatically for perfect results every time.
With the large professional boiler, which has an hourly hot water output of up to 28 litres, it is possible to make your favourite Brodies teas and infusions directly from the machine.
The automatic HACCP certified cleaning process gauantees the machine will operate hygenically with minimum time expenditure.