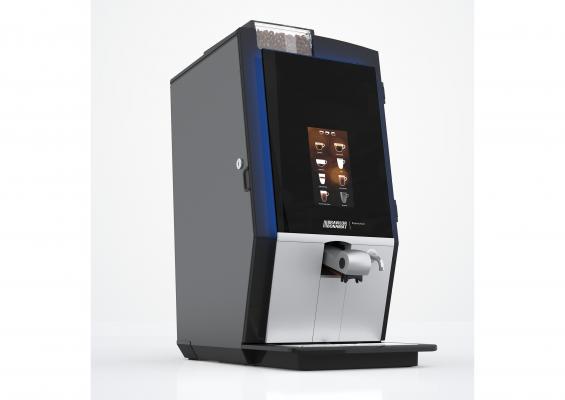 Esprecious is a versatile fully automatic machine with three ingredient canisters.  One for whole coffee beans and two for instant ingredients such as powdered milk or hot chocolate.  Using these instant ingredients and whole bean coffee, you can offer a menu with up to 30 choices including espresso, cappuccino, latte, americano and hot chocolate.  With the hot water button you can also offer Brodies delicious range of teas and infusions.
TECHNICAL FEATURES
Large 7 Inch Touch Screen.
Suitable For Self-Service.
Up To 200 Cups Per Day.
Available With Fresh Or Instant Milk.
On-screen Intuitive Cleaning Instructions.
Fast-Fill Hot Water Tap.