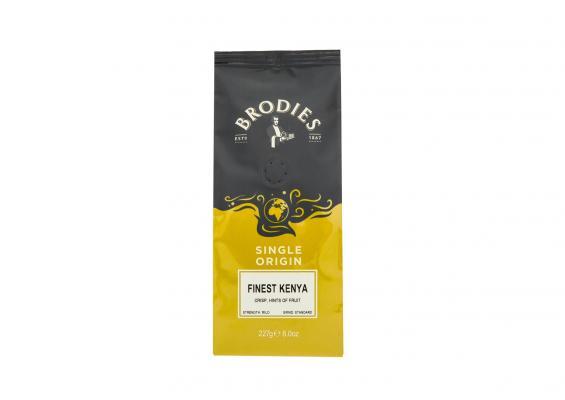 Coffee beans from Kenya are regarded by many as the crème de la crème of coffee, crisp in flavour with hints of fruits. Our beans are superb quality, cultivated at altitude and medium roasted, creating a rounded, grown up coffee that is respected and revered by coffee connoisseurs and can be enjoyed any time.
Contains: 227g ground coffee.
Ingredients: 100% Arabica Coffee - standard grind suitable for cafetieres and filter machines.
Strength: Mild.