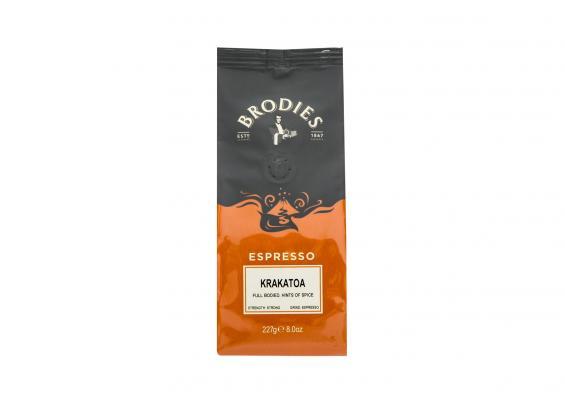 This dark, sophisticated espresso roast also known as Continental or French roast coffee is full bodied with hints of spice and a real earthy richness – it makes a fabulous after-dinner choice and it is the perfect foil to something sweet.
Contains: 227g ground coffee.
Ingredients: 100% coffee - suitable for cafetieres, filter machines or moka pots.
Strength: Strong