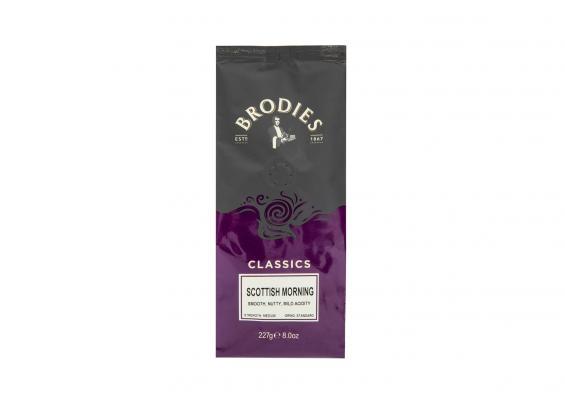 Smooth, nutty, with a mild acidity our special blend of pure Arabica beans from Kenya, Costa Rica and India is the perfect way to start the day. Brodies' Scottish Morning Coffee is a kitchen essential for many of our customers who say they can't function without at least a couple of cups first thing!
Contains: 227g ground coffee.
Ingredients: 100% Arabica Coffee - standard grind, suitable for cafetieres and filter machines.
Strength: Medium