Swiss Water Decaffeinated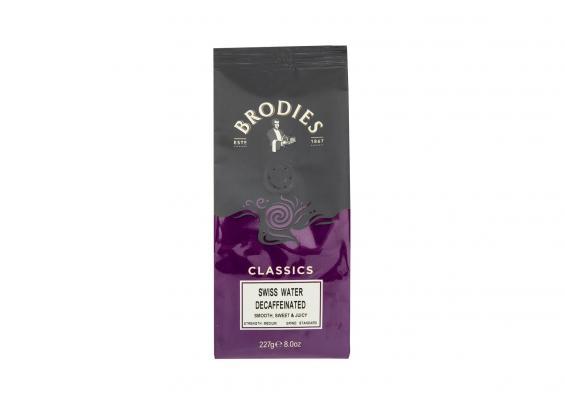 Smooth, sweet and juicy this coffee has had the caffeine gently removed with pure water, meaning it is chemical and caffeine-free.  The flavours of the perky blend of Guatemalan, Peruvian and Sumatran beans still shine through, making it a proper cup of coffee that won't keep you awake at night...
Contains: 227g ground coffee.
Ingredients: 100% Arabica Coffee - standard grind suitable for cafetieres and filter machines.
Strength: Medium