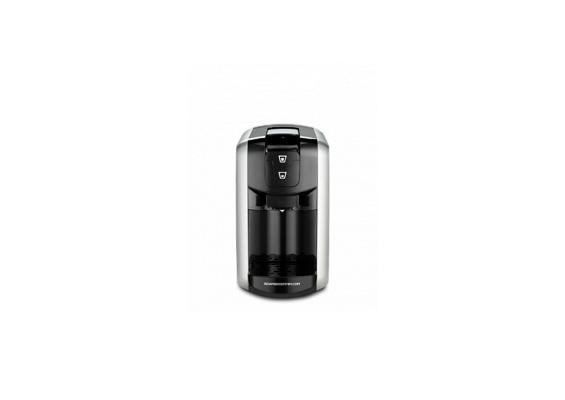 Enjoying a great cup of fresh roast and ground coffee is, for an increasing number of people, the perfect way to start their day.
'Espresso1' from Segafredo Zanetti Coffee System allows your guest to do just that from the comfort of their hotel room. The Italian designed 'Myespresso' coffee machine is sleek, compact and brews an aromatic coffee that reawakens the senses at the touch of a button.
An 'Espresso1' machine in your guest bedrooms communicates your dedication to detail and your passion to provide your guests with the highest standards of quality and service. Research shows that when a guest's expectations are exceeded they are more likely to be motivated to act. They may choose to stay with you on their next trip, or even to write a glowing account of their stay on a review website. Whether in guest bedrooms, meeting rooms, the lobby, or during breakfast service, Segafredo Coffee Capsule System can be integrated into any venue and used by anyone to achieve barista quality coffee but without the barista!
TECHNICAL FEATURES
The machine automatically switches to energy saving mode after fifteen minutes of inactivity.

Consistent temperature and perfect creaminess for each coffee.

Transparent and removable water tank for an immediate control of water level and an easy refilling.

Capsule drawer and drip tray are separate and removable for easy cleaning.

The perfect choice to enjoy the excellence of Segafredo Zanetti Coffee System exclusive blends