Black Bottle Whisky Global Ambassador Mal Spence creates Brodies tea infused whisky cocktails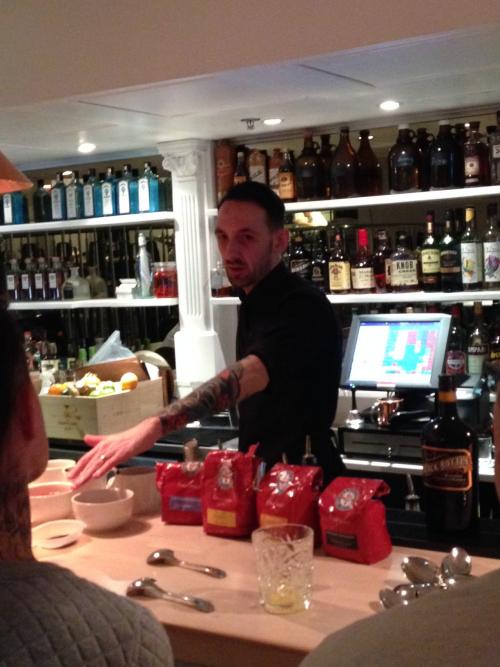 Black Bottle Whisky Global Ambassador Mal Spence has been demonstrating his tea infused whisky cocktails to audiences around the world from Glasgow to Helsinki, Copenhagen, Munich, Berlin, New York, Cape Town and Johannesburg. Following a tea tasting here at Brodies, Mal selected a number of our teas to be used in his latest creations. Caro Verde (Dear Green) by Mal Spence comprises Black Bottle whisky, Amaro Nonino, syrup infused with Brodies jasmine green tea and Angostura bitters. The Italian name was inspired by the green tea and the inclusion of an Italian liqueur.
Mal also blended four of our teas to make a unique blend mimicking the flavour profiles of Black Bottle. Ceylon for its earthy notes, Darjeeling for its aromatic, jasmine green for its sweetness and lapsang souchong for a hint of smoke.