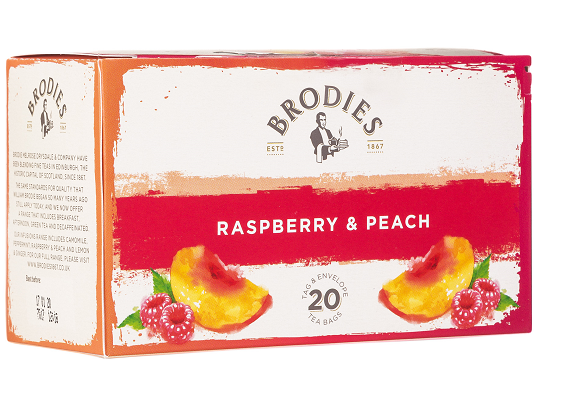 The sharpness of the raspberries gives way to the sweetness of the peach, creating a beautiful fusion of taste.  Rich in colour and flavour it is best drunk by itself and for those who would like it a little sweeter, add a teaspoon of honey.  A cool alternative is to try over crushed ice, adding a handful of raspberries and a few slices of fresh peach.
Contains: 20 tag & envelope bags.
Ingredients: Hibiscus, Apple Pomace, Rosehip, Orange Peel, Raspberry Flavour (4%), Peach Flavour (2.6%), Raspberry Pomace (2.4%), Chicory Root, Peach Flakes (2%), Blackberry Leaves.
Caffeine Free.