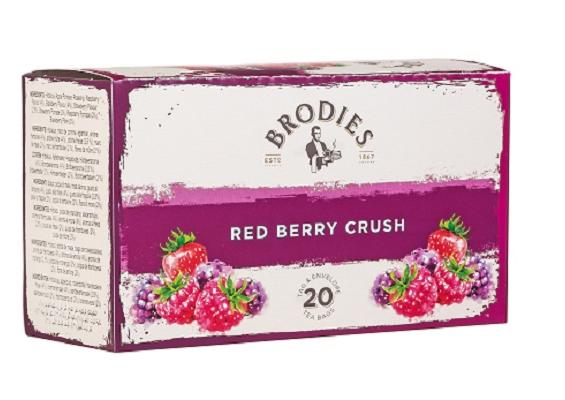 A mix of berries and fruits are blended together to create a blush infusion.  With it's supberb aroma and naturally caffeine-free, it can be enjoyed all day long.
Contains: 20 tag & envelope bags.
Ingredients: Hibiscus, Apple Pomace, Rosehip, Raspberry Flavour, Blackberry Flavour, Strawberry Flavour, Strawberry Pomace, Raspberry Pomace, Blackberry Fibre.
Caffeine Free.