Earl grey with cornflower petals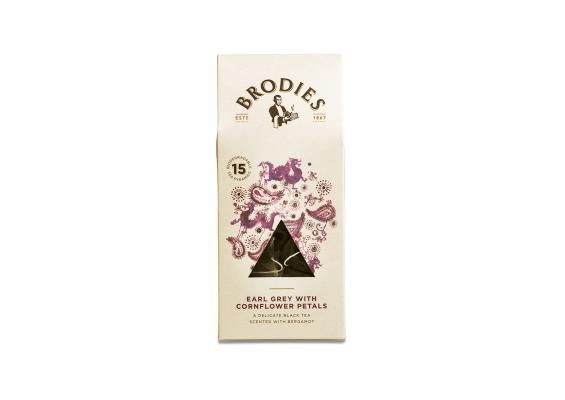 Fine black Keemun, Darjeeling, Ceylon and Assam large leaf teas scented with the delicate citrus tang of Bergamot make a superior Earl Grey - scatter some sky blue cornflower petals into the mix and you have a beautifully fragrant variation and the prettiest tea bags around. Enjoy with a dash of milk or a slice of lemon or cool and pour over crushed ice.
Contains: 15 biodegradable pyramid bags.
Ingredients: Black Tea, Bergamot Oil, Cornflower Petals.